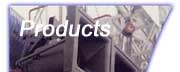 P-Series
PX-Series
AX-Series
TSA-Series
M-Series
TRC-System
G-Series
TSA-self powered
Power Amplifier
Accessori / Rigging
Pricelist/listino prezzi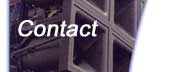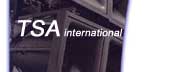 TSA / Tecno Star Audio
Prodotti - Produkte

AX Series
Sistemi compatti
con tecnologia Line Array

The AX Series has been developed to provide greater performance for installations set up until now using the traditional Line Array system comprising various screens.

This series optimises set-up time to the full, without noticeable aesthetic changes to the audition room, while obtaining maximum quality and cleanness in sound production.

The superpositioning of flat waves, forming a cylindrical wave over 90º horizontally and under 10º vertically, gives you all the sound pressure on the audition plane you want, achieving a system free from cancellations.

TSA line array cabinet. 1.800 W AES / 137 dB MAX SPL.
Frequency response: 50 - 20.000 Hz.
Coverage: 100º x 6 º
Mounts: 4 x 10" loudspeaker and 6 x 1" compression driver. Impedance:2 / 8 ohms.
Connections: optional.
Dimensions (cm): 54,5 wide, 117 high, 31.5 depth.
Weight: 60 kg.
Constructed from multiply finland birch.
Stainless steel rigging hardware.
Finished with Warnex® black paint.
Steel grill, front foam.
Price: 3.300,00 €

vedi anche "offerta del mese"
Siehe auch "Sonderangebot"
TSA line array cabinet. 650 W AES / 128 dB MAX SPL.
Frequency response: 70 – 20.000 Hz.
Coverage: 120º x 6 º
Mounts: 8 x 5" loudspeaker and two tweeter.
Impedance: 4 ohms.
Connections: 2 speakon.
Dimensions (cm): 18,5 wide, 138 high, 21 depth.
Weight: 30 kg.
Constructed from multiply finland birch.
Stainless steel rigging hardware.
Finished with Warnex® black paint.
Steel grill, front foam.
Price: 1.800,00 €
TSA cabinet featuring 500 W AES.
133 dB MAX SPL.
Frequency response: 125 - 20.000 Hz ± 3 dB
Coverage: 120° x 40°.
Mounts 2x6" speakers and 1x tweeter.
Impedance: 16 ohms.
Connectors: 2 Speakon NL4.
Dimensions (cm): 22 width, 50 height, 22 depth.
Weight: 11 kg.
Constructed from multiply finland birch. One handle (HE-10).
Finish in Warnex® black.
Price: 900,00 €
TSA cabinet featuring 3.000 W AES
144 dB MAX SPL.
Frequency response: 40 - 18.500 Hz.
Coverage: 90° x as per configuration.
Mounts: 2x15'' +2x10" +2x2".
Impedance: as per configuration.
Connectors: 2 x Speakon NL8
Weight: 90 Kg.
Constructed from multiply finland birch. Lateral handles
Finish in Warnex® black.
4.400,00 €
TSA cabinet featuring 175 W AES.
118 dB MAX SPL.
Frequency response: 65 - 20.000 Hz ± 3 dB.
Coverage: 90° x 60°.
Mounts two 6" speaker and two tweeter.
Impedance: 16 ohms.
Connectors: 2 Speakon NL4
Dimensions (cm): 22 width, 50 height, 22 depth.
Weight: 8 kg.
Constructed from multiply finland birch. One handle (HE-10).
Finish in Warnex® black.
Price: 600,00 €

I prezzi si intendono escluso Iva - Prezzi, modelli e relative caratteristiche possono essere modificate senza preavviso.
Preise zuzüglich MwSt.; Preise, Modelle, technische Angaben können ohne Vorankündigung abgeändert werden.
Terms of trading